 
Blossom FIS SL
FIS-compliant World Cup slalom ski for the most-demanding racers
FIS SL

When you're a racer needing to lose those last few hundredths of seconds, having the right equipment can make the difference, and the Blossom FIS SL should be your choice.
Hand-built by master craftsmen in their factory in Italy, the FIS SL meets all FIS requirements. With its World Cup wood-core sandwich construction and superior materials, this ski offers the grip, stability and quickness both racers and expert skiers demand.
Like all Blossoms, the ski is built with premium materials featuring:
Full-length wood-core, sandwich construction
Fiberglass layers
2 Titanal layers
ABS sidewalls
High-quality racing base
The ski is available in the following lengths: 155 cm, 165 cm
With this ski, you'll be ready to win!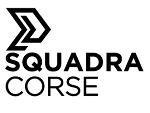 WHO SHOULD BUY THIS SKI?
Obviously, this ski is designed for handling the exceptionally difficult conditions found on the World Cup. As such, it is a great choice for ski racers across the board. The ski is fast, has tremendous power and quickness, and provides exceptional grip.
This is an ideal ski for any racer and expert who loves to making shorter-radius turns on hard snow. Not for the timid, however!