 
Blossom Tail Wind
All mountain carving ski perfect for skiing the entire mountain
Tail Wind
If you are a skier who loves a ski with race-like feel combined with all mountain performance, the Blossom Tail Wind is the perfect choice!
Part of Blossom's Turbo Collection, this hand-built ski combines the grip and performance of Blossom's race collection with a slightly softer profile to enhance all mountain performance. With overall dimensions of 123-74-104 (172 cm length produces a turn radius of 15.5 meters) and featuring wood-core sandwich construction and superior materials, this ski is a hard-charging all mountain ski that will be the envy of your friends trying to keep up!
Like all Blossoms, the ski is built with premium materials featuring:
Full-length wood-core, sandwich construction
Fiberglass layers
Titanal
ABS radical sidewall
High-quality racing base
The ski is available the following lengths: 158 cm, 164 cm, 170 cm, 176 and 182 cm.
With this ski, you'll be ready for any skiing adventure!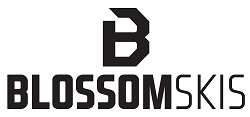 WHO SHOULD BUY THIS SKI?
This ski is particularly suited for skiers who love precision in their skiing, and prefer to make medium to longer-radius turns at speed. It's 74 mm waist makes it a great choice if you ski on harder snow, yet still like to venture into the bumps and off piste conditions from time to time. With its slightly softer flex than racing skis, it's also the perfect ski for race coaches and instructors.
Get it!