 
Blossom Offshore
Powder ski made for the deepest snow
Offshore
If you are a skier who loves skiing powder and want a ski for those perfect days, the Blossom Offshore is here.
Part of Blossom's Formula Collection, this hand-built ski utilizes progressively wider dimensions to create the perfect platform for skiing the deepest of snow conditions (the 185 has dimensions of 145-120-135). Its hand-built construction combined with rocker provides the perfect combination of float and performance.
Like all Blossoms, the ski is built with premium materials featuring:
Full-length wood-core, sandwich construction
Fiberglass layers
ABS radical sidewall
High-quality racing base
The ski is available the following lengths: 165 cm, 175 and 185 cm.
Better take a snorkel!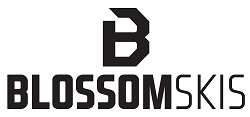 WHO SHOULD BUY THIS SKI?
This is a specialty ski for those skiers who want a powder ski to add to their collection. You won't use it every day, but when the conditions are right, this ski will provide the powder ride of a lifetime!