 
Blossom Cardio
Lightweight, high performance ski perfect for telemark skiing and backcountry touring
Cardio
If you're thinking you need a ski for touring and backcountry, check out the Blossom Cardio.
Part of Blossom's Formula Collection, this hand-built ski combines a versatile sidecut (123-87-110) with a lightweight wood core that results in a ski that is perfect on both the uphill climb with skins, would be great when for telemarking, and offers high performance in the backcountry whether you are skiing on wind-blown snow or powder.
Like all Blossoms, the ski is built with premium materials featuring:
Full-length wood-core, sandwich construction
Fiberglass layers
ABS radical sidewall
High-quality racing base
The ski is available the following lengths: 167 cm, 176 and 184 cm.
Light and versatile!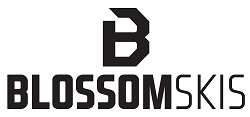 WHO SHOULD BUY THIS SKI?
This is the perfect ski for someone who wants a ski that can perform on both piste, backcountry and touring. If your only ski is a traditional ski with a traditional binding, the Cardio would be ideal choice should you want to expand your quiver and start exploring!