 
Blossom Wonderland
A lightweight, high performance ski with great on piste performance
Wonderland
If you are looking for a ski that can do almost everything, the Blossom Wonderland is worth a look.
Part of Blossom's Formula Collection, this hand-built ski combines a versatile sidecut (120-86-110) with a lightweight wood core that results in a ski that is comfortable on piste, in the park or when touring the backcountry. Its versatile performance and utility make it a perfect one-ski quiver.
Like all Blossoms, the ski is built with premium materials featuring:
Full-length wood-core, sandwich construction
Fiberglass layers
ABS radical sidewall
High-quality racing base
The ski is available the following lengths: 167 cm, 175 and 184 cm.
Have fun!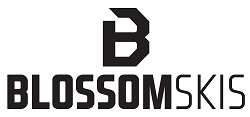 WHO SHOULD BUY THIS SKI?
The exceptional versatility of this ski, combined with its light weight and performance make this ski a great ski for a younger skier, as well as for people looking for a lighter weight ski that they can use both at their local ski area and when touring.