 
Blossom Icon 85
The perfect lightweight, high performance touring ski
Icon 85
This season, ski touring will be bigger than ever. If you need a pair to get your skiing in for this season, the Blossom Icon 85 is ready for you!
Part of Blossom's Formula Collection, this hand-built ski combines a versatile sidecut (122-85-107) with a lightweight Paulownia wood core that results in a ski that weighs only 1,200 grams, making your uphill trek an absolute breeze. Perfect for touring, this ski has a flex pattern that will let you handle all the conditions on the mountain.
Like all Blossoms, the ski is built with premium materials featuring:
Full-length wood-core, sandwich construction
Fiberglass with carbon fibers
CAP construction
High-quality racing base
The ski is available the following lengths: 163 cm, 172 and 181 cm.
Light and versatile!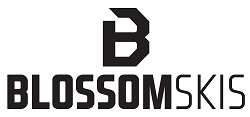 WHO SHOULD BUY THIS SKI?
The Icon 85 has the light weight and dimensions that make it perfect for backcountry touring. We would combine this ski with a touring binding to maximize its performance.